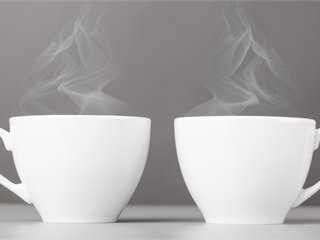 Job sharing is about delivering more for the business - keeping talent in, engaged and motivated and building a career that works for life as well

Often, there comes a point in life when a different work-life balance becomes a priority. You may be a parent, nearing retirement, recovering from an illness, caring for a relative or friend or wanting to pursue further education or other activities. Whatever your individual situation, trying to achieve a work-life balance doesn't need to negatively impact the career you are focussed on pursuing. Job sharing could be the best solution.

Job sharing offers the opportunity to progress your career while making more time for life outside of work.

Aside from helping you to live a happy, healthy and balanced lifestyle, working together professionally in a shared role also has a number of other benefits for employees as well as the companies who embrace it.

However, like any decision, there are both upsides and downsides. So based on evidence gathered from around the globe, we have listed the benefits and challenges of job sharing.
Employee
Benefits
The ability to work part-time in a position that requires fulltime coverage
Ability to progress your career
Job satisfaction and continuity
Ability to switch off and hand over accountability
Opportunities to learn from the job-sharing partner
Mutual support and encouragement on the job
Often increases the breadth of skills and experience of both job-sharing partners
Challenges
Reduced financial benefits; pro-rated salary and benefits
Not for everyone
Flexibility and long hours
Need to push harder to overcome perceptions of your overall performance
Dividing the work equitably
Acknowledging and accommodating different styles of work
Employer
Benefits
Attracting, retaining and progressing talent
Reduced absenteeism and greater continuity (may provide cover for one another for holidays, sickness, leave, peak period cover or when two projects require simultaneous attention)
Two heads and wider range of skills and experience
Often increases productivity (various studies have shown up to a 30% improvement)
Committed employees and improved morale
Challenges
(Potentially) additional salary and benefits
Added effort to supervise job-sharers as individuals and as a team
Additional systems for communication with supervisor/manager(s), co-workers and clients.
Additional training and development
Difficulty in reversing the arrangement
Additional space required if overlap days are chosen
Making sure each works the agreed length of time
Replacing a partner who leaves